Gypsy Traditions
Romani mythology
is the myth, folklore, religion, traditions, and legends of the
Romani people
. (The Romani are sometimes referred to as Gypsies, though many consider this a slur.) The Romani are a
nomadic
culture which is thought to have originated in
India
during the
Middle Ages
. They migrated widely, particularly
to Europe
. Some legends (particularly from non-Romani peoples) say that certain Romani have passive
psychic
powers such as
empathy
,
precognition
,
retrocognition
, or
psychometry
. Other legends include the ability to
levitate
, travel through
astral projection
by way of
meditation
, invoke
curses
or
blessings
,
conjure
or
channel
spirits
, and skill with
illusion
-casting.
I come from a long line of tenacious and wise Polska Roma women with a rich tradition of remedies, stories and magic passed down through the generations, and to me from my grandmother. Polska Roma as a distinct ethnolinguistic group formed during the 16th century in western Poland from Roma refugees who had migrated to the Polish Lithuanian Commonwealth in order to escape anti-Romani persecution in the
Holy Roman Empire
. The migration was a result of a wave of
pogroms
, persecutions and anti-Romani laws in German territories and this had a profound effect on Polska Roma culture and language. Compared to other Roma groups, such as the
Bergitka Roma
(Polish Carpathian Gypsies or Polish Highlander Gypsies in Ficowski's terminology) who had actually arrived in Poland earlier in the 15th century, the communities of Polska Roma are more closed and suspicious of outsiders (
Gadjo
), less "assimilated", and more tied to traditional Roma culture. Their version of the Roma dialect has also incorporated many German words and idioms. Between the 16th and 18th centuries, the
Polish-Lithuanian Commonwealth
, like other European states, passed anti-Roma legislation. However, unlike in most of European countries, these laws were rarely enforced in large measure because the Roma found powerful protectors among the
szlachta
(Polish nobility) and benign neglect. Polish nobles, magnates and landowners, placed a high value on the traditional
crafts
of the Roma, such as
metallurgy
,
husbandry
, and
wheel wrighting
, as well musical skills (which became a standard staple of important occasions), the Polska Roma were usually exempted from the
feudal
restrictions that tied Polish peasants to the land. They were free to continue the nomadic lifestyle during most of the year, as long as they arrived in the "home town" of their lord on pre-specified market days. In that respect the Polska Roma occupied a social strata above that of the Polish peasants as well as that of other Roma populations, such as the Carpathian Roma (whose mobility was restricted).
My Work

Edit this text and tell your site visitors who you are. To edit, simply click directly on the text and add your own words.​
Powered by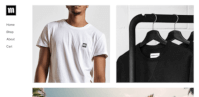 Create your own unique website with customizable templates.